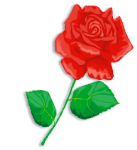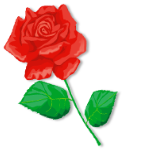 Rosevale Park Arabian Stallions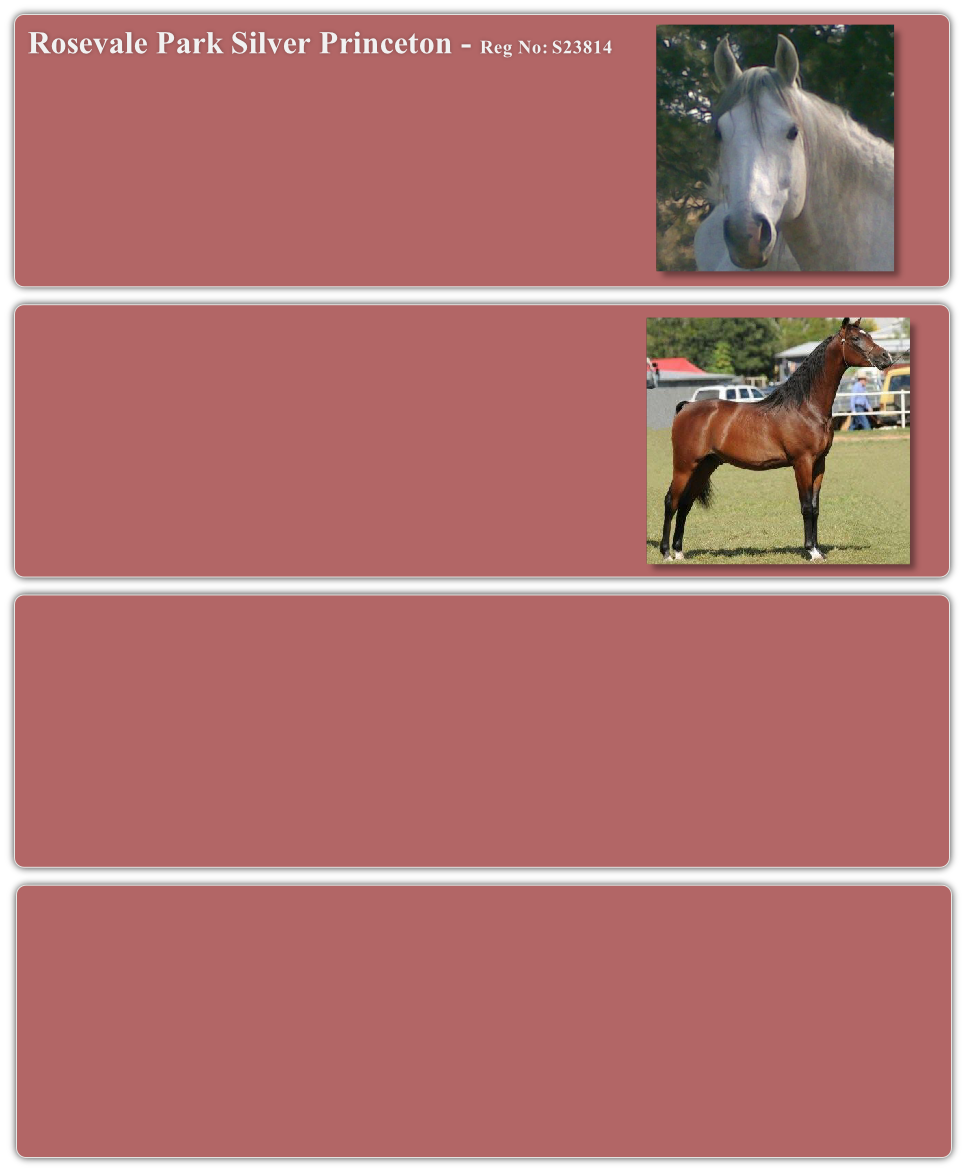 Rosevale Park Silver Princeton - Born 27/11/04 - 15.1hh
By endurance stallion Princeton 16hh. Dam Rosevale Park Jaakhira is a tall grey mare standing at 15.2hh. Silver Princeton has a quiet easy going nature and is easy to handle he is producing quiet easy going foals with type and size the oldest of his geldings are 15.2hh approx and still growing. Silver Princeton is a lovely stallion to ride he has a very big trot. Silver Princeton has successfully completed 2 X 40km rides with excellent heart rates and recovery. His first progeny will be starting endurance in the next 12 months.

Maf ue Midas Sky - Born 27/09/07 – 15.1hh
Straight Egyptian Bay Stallion was purchased to be bred to existing stud mares and to the Silver Princeton Daughters and sister Rathmore Shania. Midas was broken in and the first thing we noticed was his very big extended trot – you need to put your stirrups up 2 holes to keep up with him he covers and amazing amount of ground with his very big extended trot. We are hoping he passes this trait on to his progeny. His first foals are yearlings and are lovely the two geldings are very tall.

Grey Arabian Stallion owned by Shardell Arabians – sire of Rosevale Park Angelo and Rosevale Park Angelus the only two progeny bred by him before he was sold to Thailand and gelded, where he is two times winner of The Sultan Mizan Cup 2011 & 2012. MULAWA ANGELUS has won the Sultan Mizan Cup for the second successive year Ridden by female rider Wipawan Pawitayalarp, a native of Thailand, ANGELUS completed the 120 km in just over 7 hours.
MULAWA ANGELUS is currently in France where he being currently prepared for the European Championships and the World Cup in 2013
Back
Princeton 1983 -2008 - Born: 6/10/83 - Height: 16 Hands
Princeton is a Purebred Arabian stallion standing 16 hands high. He as well as his foals, has a quiet easy going nature and is a great horse to handle. He has type as well as size and is truly a lovely silver stallion.
In Qld Princeton was shown quite successfully and was broken to saddle and harness before being purchased by Lauralyn Arabian Stud and moving to Tasmania.
In Tasmania he successfully completed his novice rides and became a yellow logbook endurance horse carrying Laurie in the heavyweight division at 124 kg.
He has foals competing in a variety of horse fields with success and he has foals winning or successfully completing 80km, 160km and 400km endurance rides.
Progeny owned by Princeton – Rosevale Park Silver Princeton ,
Rosevale Park Ibn Princeton (sold Dubai Stables) and Rathmore Shania